So a new operation has arrived, bringing with it joy and merriment and loot and loot's ugly cousin. Queue the sound of a record scratching, ugly cousin? Loot drama. I hope everyone agrees with me in saying that I hate it when we fight, not that we really ever have but let's just sort of lay this one to rest before the choir starts the first hymn. As a group I'd like to gain consensus/consent before we even see our first piece of Underworld gear. For your convenience or curiosity wikipedia has a fantastic comparison and analysis of some common and familiar loot systems
here
So, here's my proposal:
Suicide Kings Loot System
And now, like all good people who used to teach primary school, I will take the opportunity for a movie day:
ers.
If that person decides to suicide that person falls to the bottom of the loot list. This decision is entirely yours and you may do
whatever you like with your drops
. This means if you want to give it to an alt, vendor it, use it for mods, put it on your companion, wear it at night while playing old Cole Porter songs and crying yourself to sleep while holding a picture of your unfulfilled high school romance, I don't care. You want it or you don't. If you decide you want the drop then you go to the bottom of the list. Remember that, apart from the
very first
cycle the person who is at the top of the list has waited longer for loot than any other person present and they may do as they please, it'll be your turn soon enough. Of course we expect people to gear their "main", where their "main" is the person in our raid group. We expect everyone to perform on the character they're on to the best of their ability and you certainly can't do that if you're undergeared and underpowered.
If the person in the top spot on the list decides that they do
not
want the drop, then the chance goes to the person in the second slot, third, etc. Each person in turn has their chance to suicide or not. If nobody wants the drop it will be randomed off. Per consensus we may also instead decide to "roll for companions", which would be a /roll and would in no way shape or form affect the list and no change would be made. That rule would, again, be up to the consensus which I would like to achieve tonight so that later on down the road we don't have an unplanned discussion on it.
If we're "rolling for companions" I expect everyone to be on an honor system and also realize that, once again, what you do with
your loot
is
your business
. If you were secretly coveting an item for an alt, then fine, whatever. Your alt's worth at least as much as someone's Qyzen Fesss, so I'd rather not hear about so and so said it was for a companion and now their Juggernaut is wearing it. I only expect that we're not "rolling for an alt" when said alt is the vendor or the GTN. Further, intentionally holding yourself at the bottom of the list to get all the drops nobody wants will be considered abuse and dealt with as such. You laugh. I've heard of it happening, especially in groups with point systems.
Advantages:
1. No human element. This means no favoritism, no politics, no shenanigans.
2. Everybody gets a turn! In my old guild we used this system and
everyone loved it
. People who've been around the MMO scene enough should know that a loot system that everyone loves is like finding out that you bought a car and the glove compartment was just jam packed with money. It doesn't happen, but wouldn't it be swell?
3. No points to keep track of! I hate math (even when I have to use it), so not having to use it both at work and home is great. This also means no point numbers assigned to items, which is a great relief to me and means that later on you won't be arguing with me about a point value! Hooray!
4. Once you get used to it it's extremely to use and track and very group friendly.
5. No drama. Nothing splits a group in my experience like loot drama and I'd rather kill it before it kills us. Your "buy in" to SK is that you agree to use SK and not mind losing out on something to someone higher up on the list than you. Nothing in SWtOR has been worth an excess of drama over.
6. The list moves quickly! Every time we get a drop the list changes, so don't think you'll be stuck at the bottom forever.
Disadvantages:
1. You could potentially miss out on a piece for someone's alt. That person has waited longer than you but it's "for your main!" Is that a huge problem for anyone? I find that it's not so bad taken within the context of that person has genuinely been waiting longer for loot than you have. In terms of us ever replacing anyone permanently (heaven forbid, etc.) we may be in a position where our longer term members are geared and we face the decision of gearing up someone fresh and not getting anything for ourselves for a while. This system ensures you'd still be able to get gear if you want it.
2. I can't think of any. Do you have any? Let's discuss! Either post below or discuss it tonight.
What counts for SK/loot system we decide on?
The things I'm interested in loot tracking for are:
1. Main hand or off hand weapons.
2. Gear that has a set bonus, such as Arkanian or Underworld gear. This isn't a
Literal Genie
sort of rule so when we eventually go show Kephess in EC Nightmare what he's got coming for screwing with us I don't want any SK related thoughts going through your head over Dread Guard gear, even if it does have a set bonus. This also means the armor that actually has a set bonus, no bracers, belts, relics, whatever even if they do have "Arkanian" in the title. I'll either greed roll those or be fair. We've been functioning so far on me being "fair" so I hope that's not a problem.
3. What about rare loot? This would be things like the tank mount in EC NiM, etc. This could either go in or not, but I'd like to decide it now. Obviously we're not going to SK over every shiny but if there is something rare enough it doesn't bother me. It's also okay if we decide those on a case by case basis as they come out.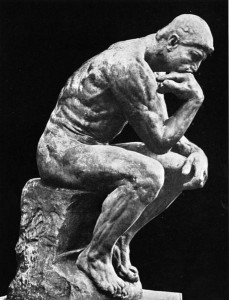 Final Thought
I reserve the right to suspend any and all loot rules for the good of the raid team. If we're unable to win because our tanks are undergeared or our DPS can't meet benchmarks or we just can't seem to heal enough, we'll gear for that. For right now we're trying to get everyone geared for all the new stuff, so for now I expect everybody needs everything just as much as the next guy. I don't anticipate this coming up for now but in the past we have had times where, say, we're just not hitting the DPS bench marks and need more DPS gear then so be it. I just want to get that put in here now at the ground level.